Optain The Needed Files

Download and Install Package Programm (example: 7zip)

Download JDownloader Portable or Installer
Note 2: This application can work with download links provided by other link sites, which are similar to Rapidshare. Due to the constantly changing way these sites serve up their links, which ones are supported by the application can vary from day to day. e.g. sometimes Megaupload links work and other times they may not. Trying out a particular set of links is the only way to tell.
1. The first thing to do is to download "jDownloader".
http://jdownloader.org/download/index
This comes as as .zip so you need a program to extract the application itself. Download and install the trial version of winrar.
Now extract jdownloader using 7zip a OpenSource Package/extract Programm!
You can optain it from 7Zip Download Page http://www.7-zip.org/download.html Install 7zip by Double Click The Downloaded File after that right-click on The JDownloader File and Choose → Extract files) . after that Click on The Extracted Jdownloader.exe To start the application This Tutorial is Using the Portable version Since its Easyer to Backup and Maintaine.
2. Create a shortcut on your desktop, as shown below in Image A, so you can find the application easily in the future.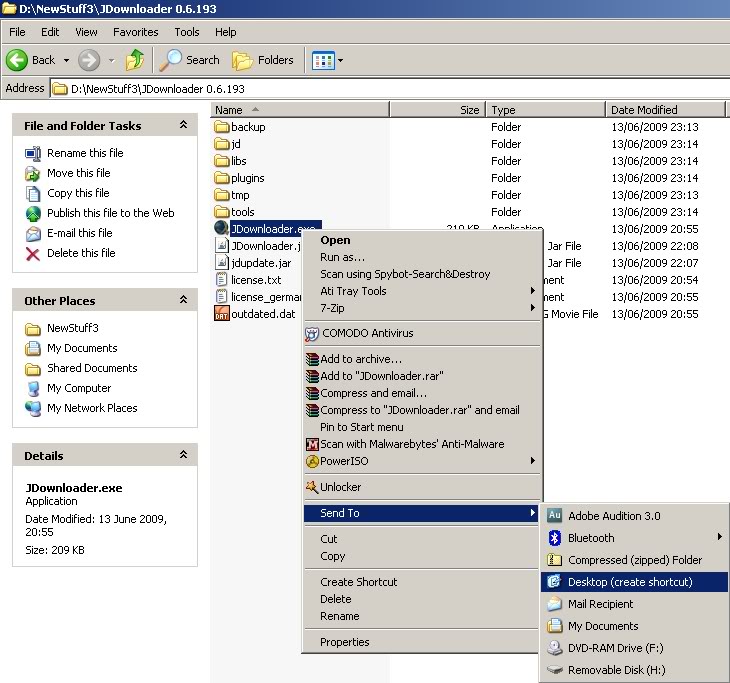 3. When you start it up, pick the language you want as shown in Item 1,image B.
4. Next you will have to select the download directory. This is the directory where the files pointed to by the file sharing links will be saved, as jDownloader fetches them, and also where the contents of these archived files will be extracted to. So just select a directory on a drive with lots of free space, as shown in Item 2, Image B. Then click "Ok", Image B.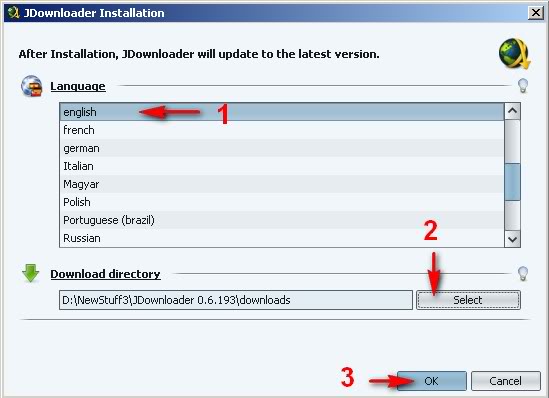 5. Next you will be asked if you want to integrate jDownloader with your browser. Just select "Cancel" as shown in Image C.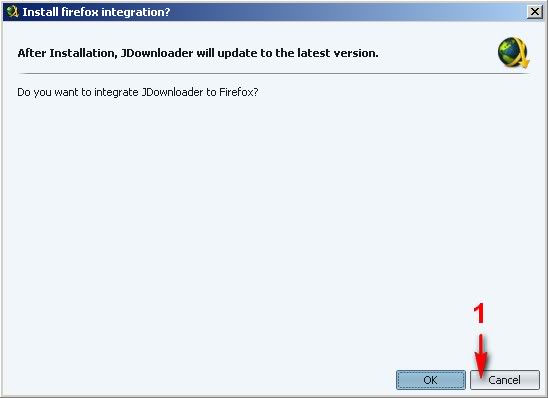 6. You will now be asked if you want to install Click'n'Load. (Image D). Just select "Cancel".